Purewa Cemetery and Crematorium A nonprofit Charitable Trust
Beautiful spaces, dignified services,
support when you need it most
Cemeteries aren't just places of rest for the departed, they're also spaces to reflect for those left behind. Everything we do here at Purewa is dedicated to honouring both.
The highest standards
From the sweeping, tree-lined drives to the manicured gardens, Purewa is a serene backdrop to dignified, personalised services and quiet moments of reflection. You'll know those laid to rest here will always be surrounded by this same beauty and peace.
Purpose-built facilities
Our two chapels and two lounges offer you more choice than anywhere else in the country. Each has been specifically designed to offer you the facilities you need, including technology for live streaming worldwide and high-quality, professional catering.
Support in a difficult time
Our caring staff are passionate about smoothing the way for you at every step. We do everything we can to help you plan ahead or honour your departed loved one – we liaise closely with your funeral director to ensure all aspects of the service, burial or cremation are exactly as you wish.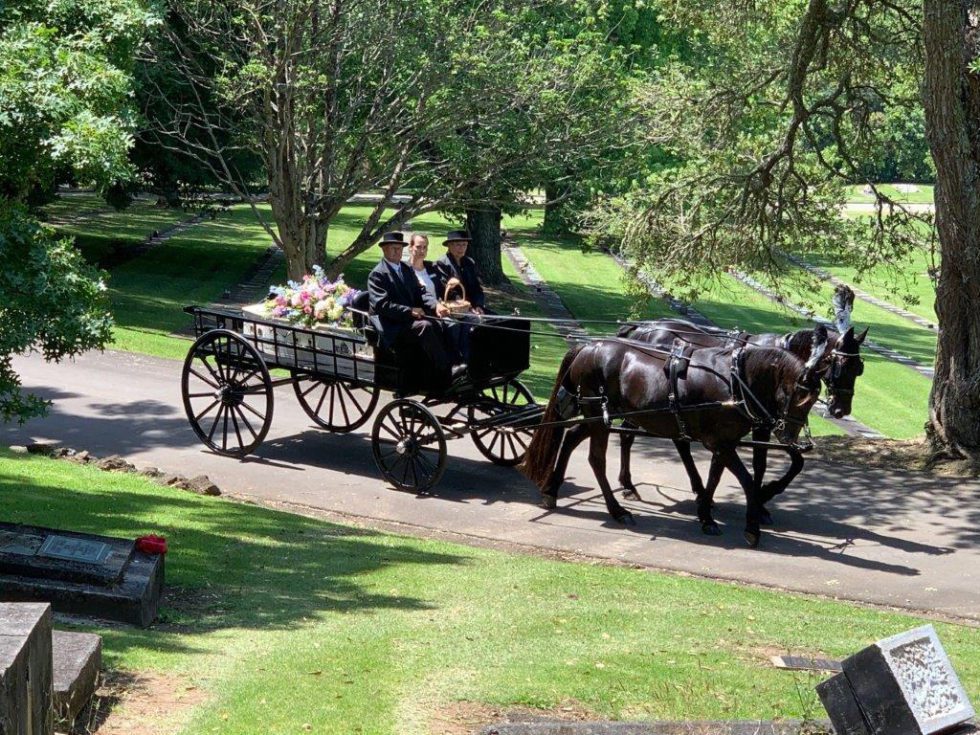 Tranquil grounds, rich in history
A testament to Auckland's past
The Symonds Street Cemetery served Auckland for over fifty years. In 1886, it was closed and replaced by Waikumete – a public cemetery in Glen Eden, West Auckland. The Bishop of the Anglican Diocese of Auckland, Bishop Cowie, believed that Waikumete was too remote. He sought a site for a central Anglican cemetery on church land, successfully convincing St John's College Estate to open a 50-acre area. In 1889 the land was gifted to the Anglican Church, and Purewa was born.
At this time the surrounding area was largely unsettled, and the only way early settlers could travel to Purewa was in a horse-drawn bus. In 1904, an electric tram provided easier access for visitors and funeral families.
Civil engineer and architect Percy Holt designed the cemetery to include winding paths and tree-lined expanses, creating perhaps the most picturesque and beautiful cemetery in New Zealand. Though it is now surrounded by houses, Purewa remains a quiet and peaceful haven in Auckland's eastern suburbs and is just a 15-minute drive from the central business district.
Purewa holds much of New Zealand's history in its grounds. It is now home to more than 60,000 plaques and headstones of men, women, children and babies – including many of Auckland's notable citizens: civic and business leaders, politicians, clergy, members of the armed forces, nurses, teachers and artists as well as victims of accidents and epidemics. Purewa tells the stories of the many individuals who have gone before us, and who helped to shape our country.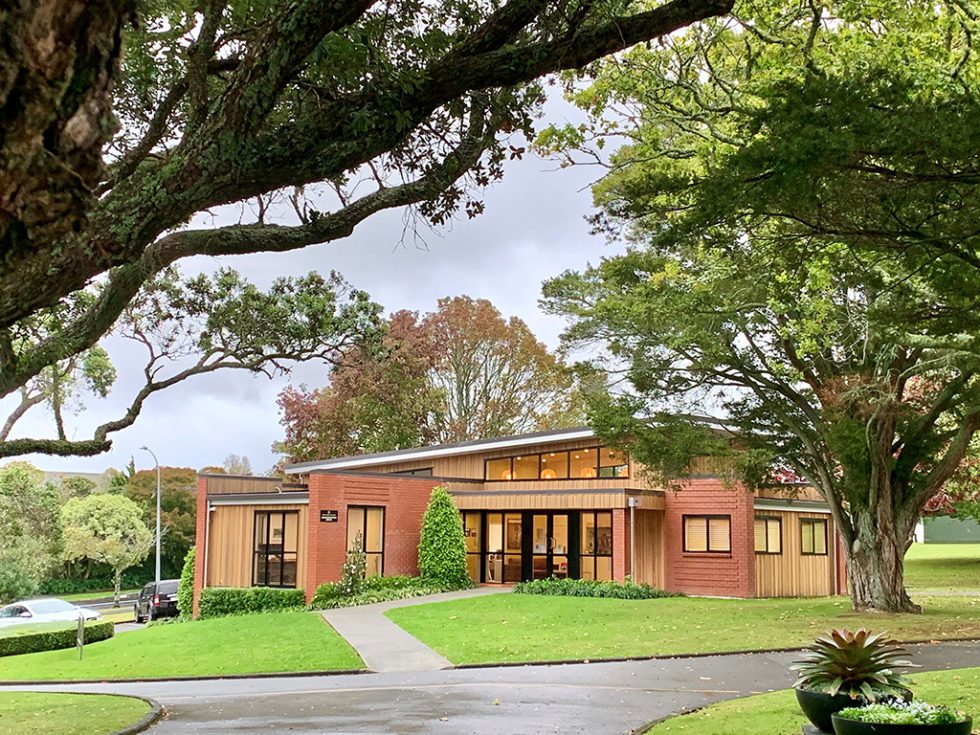 Our new purpose-built administration building
We opened the doors to our new administration building in 2019 – a space that has been purposefully designed to meet the needs of the public, visitors and our staff. Within the new structure is a dedicated family room, where families can say goodbye to stillborn or unborn babies in peace and privacy, before cremation. Our caring team are available to assist you in any way we can – please contact us with any inquiries.
Purewa is getting a floral makeover in the oldest parts of the cemetery thanks to Meadowbank resident Miriama Toms.
Miriama's 16-year-old son Felix died in 2019 of sudden unexpected death due to epilepsy, and is buried in E block, one of the older parts of the cemetery where many graves sites and headstones have fallen into disrepair because there are no family members to look after them.
Miriama says her family chose the E block site because it's the closest part of Purewa to their nearby home and the feeling that her son is always with them.
"Purewa has been a lovely place to grieve. In this busy and uncertain world today it's a place where it's acceptable to grieve,"
she says
"I decided to plant cottage garden type flowers for Felix to create a little bit of heaven for him. The flowers symbolise eternity both in the past and the future and provides a beautiful mindfulness space," Miriama says.
Seeing the lovely impact of the flowers she then began planting on nearby graves which were clearly unattended. To date more than 20 graves have been planted and Miriama would love to see more achieved with the help of local volunteers who might be interested.
By picking the deadhead flowers she has gathered seeds which she's happy to share with anyone keen to help her with her mission to beautify old graves in E block.
The General Manager of Purewa, Alastair Crombie, says an old part of the cemetery has taken on new life with the plantings and he's delighted to see the beautiful results.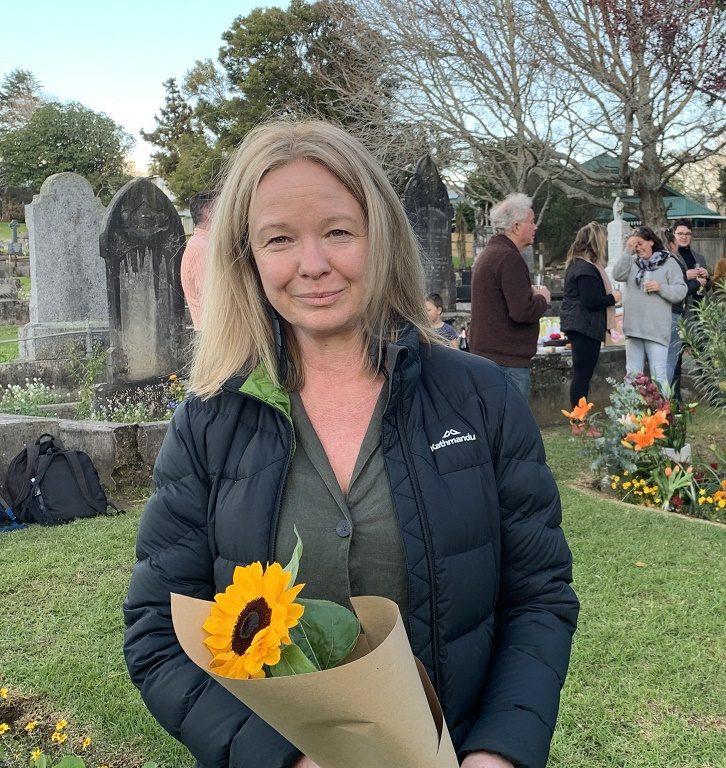 Download our Brochure
Download our By-law
View our Price List