Detective Inspector Wallace Chalmers was fatally shot when called to the scene of a firearms incident near Waitakere, Auckland in January 1963. Another policeman in attendance at the incident was also shot.
It was generally accepted up until the time of this sad event (which was followed by another police shooting less than a month later in Wellington) that New Zealand police were unarmed and generally attended the scene of reported crimes without firearms. Even when police were armed there was usually no special firearms training or expert officers available for such calls out, although armed criminals were not unknown and there had been earlier deaths involving firearms.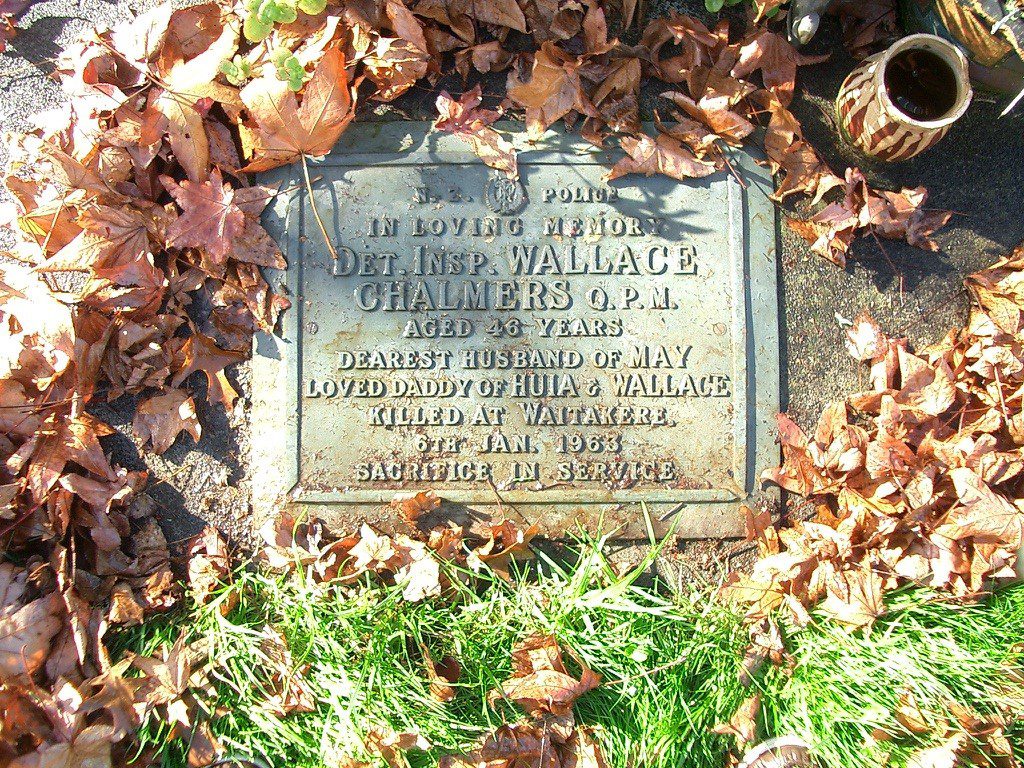 As a result of the Waitakere shootings an Armed Offenders Squad was established within the New Zealand Police and there was a general review of police tactics to be used during incidents where firearms were involved. The offender was tried and found to be criminally insane. Inspector Chalmers was posthumously awarded the Queen's Police Medal for bravery. Sadly, it could be seen that was had been assumed to be a relationship of trust between public and police was undermined by two unrelated but coincidental acts of extreme violence.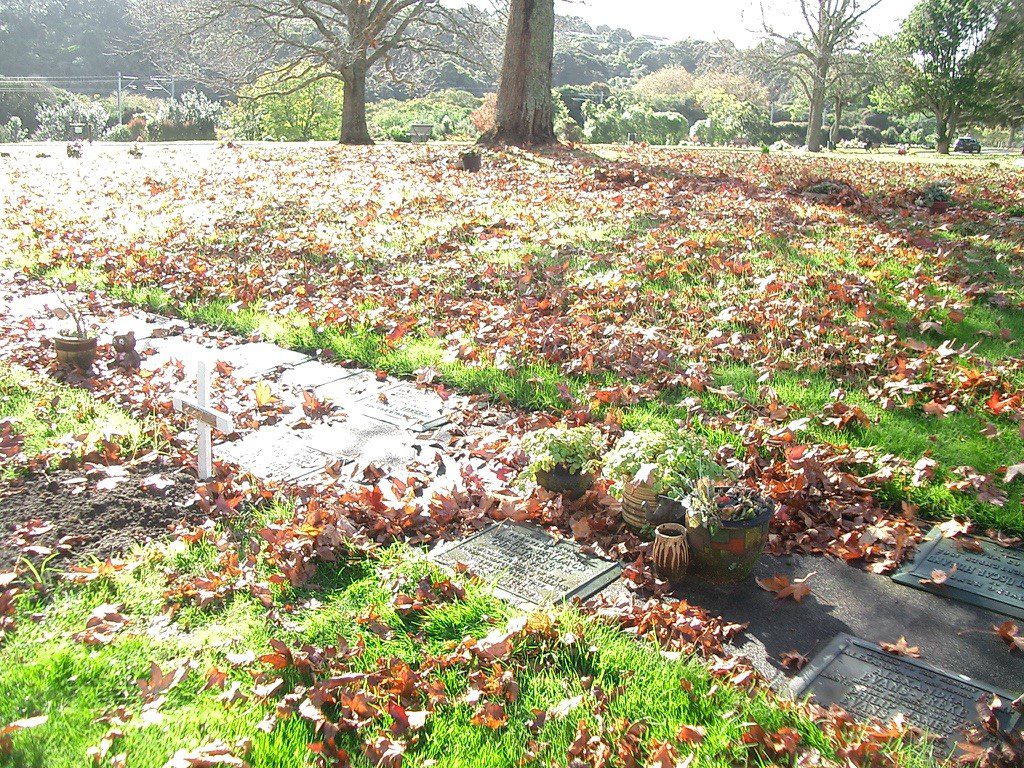 Chalmers, Wallace
Died 6 January 1963
aged 46 Years
Block M Row 16 Plot 58