Lewis Eady was an Auckland music dealer. He was active in various music and choral organisations. A very competent double bass player and pianist, Lewis Eady was also one of the early Auckland motorists (from about 1905 onwards) and reportedly, a crack recreational shooter.
The business he founded in 1884 still exists under the leadership of the fourth generation of his family. This is a rare achievement that shows a willingness to reinvent and adapt as musical styles and tastes change and new technologies become available. Lewis Eady was one of the earliest producer of records and retailer of record players while later, prior to Government regulation of radio transmission, the Lewis Eady business had its own radio station (1ZR).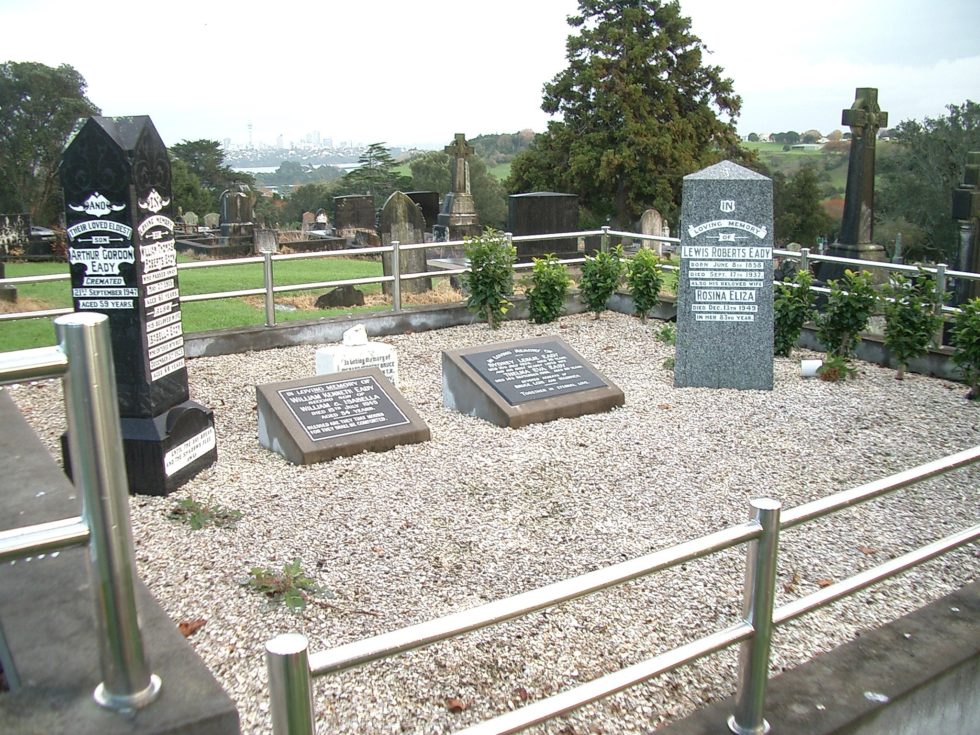 Auckland had a 'Lewis Eady Hall' for music and dramatic performances and from which live performances were sometimes broadcast. Frequent mentions of this venue in the publicity for various performances were no doubt an important part of keeping the name of the business prominently associated with the musical life of the city. Eady's extensive music collection was donated to the Auckland Public Library, another astute philanthropic move.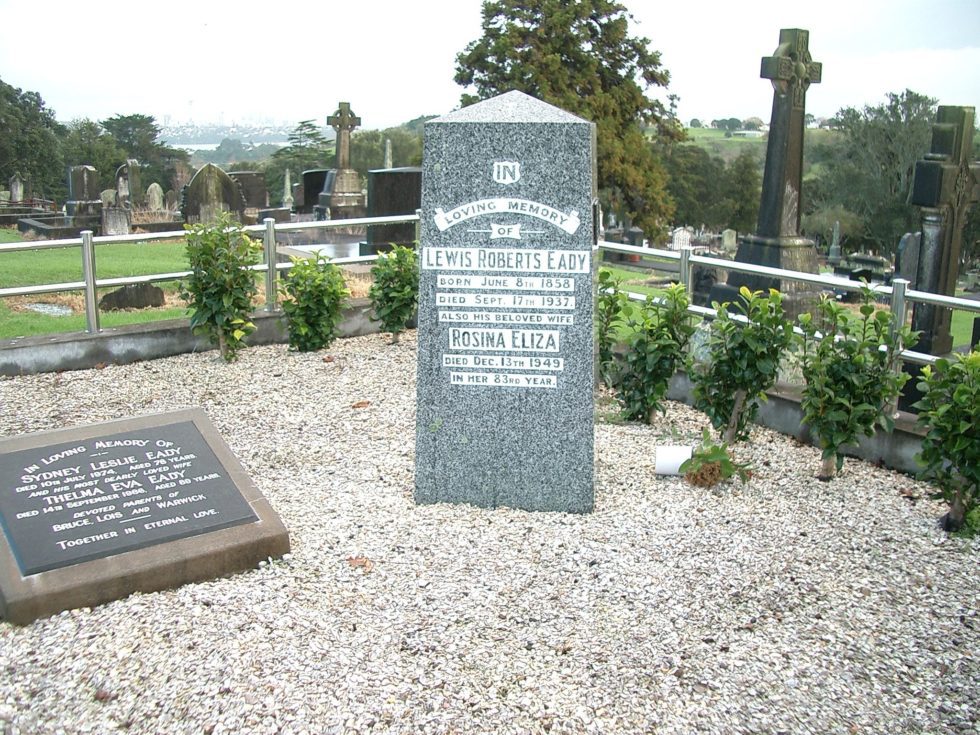 Eady, Lewis Robert
Died 12 Sept. 1937
aged 79 Years
Block D Row 22 Plot 9