William Fox arrived in New Zealand, newly married and already admitted to the Bar. He was a supporter of Wakefield's New Zealand Company settlements and served for a time as one of its leaders. The Company sponsored migration from England and through colonial settlements aimed to replicate English Society, including a class-based hierarchy, on Maori land acquired for the purpose.
Wakefield and his supporters despised the Treaty of Waitangi and its confirmation of unoccupied Maori land ownership. They believed land not actively farmer or otherwise in use by Maori should be forfeited to the Crown or made available for settlers to purchase. To this end, Fox entered New Zealand political life, initially in the Wellington province. He visited England and actively lobbied for a bill to establish provincial governments in New Zealand.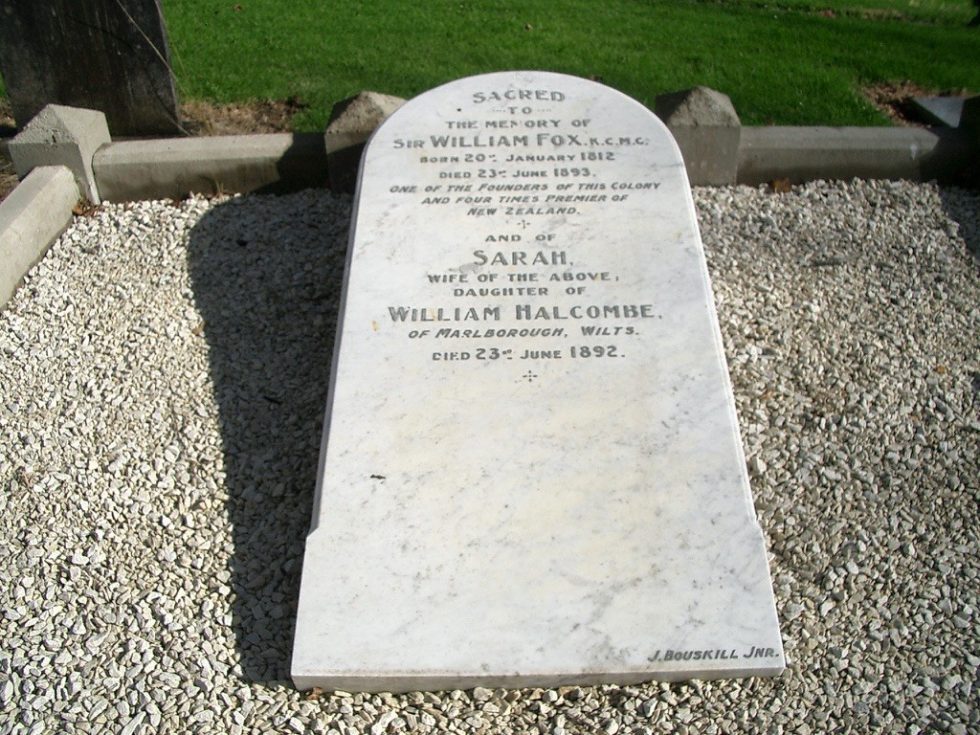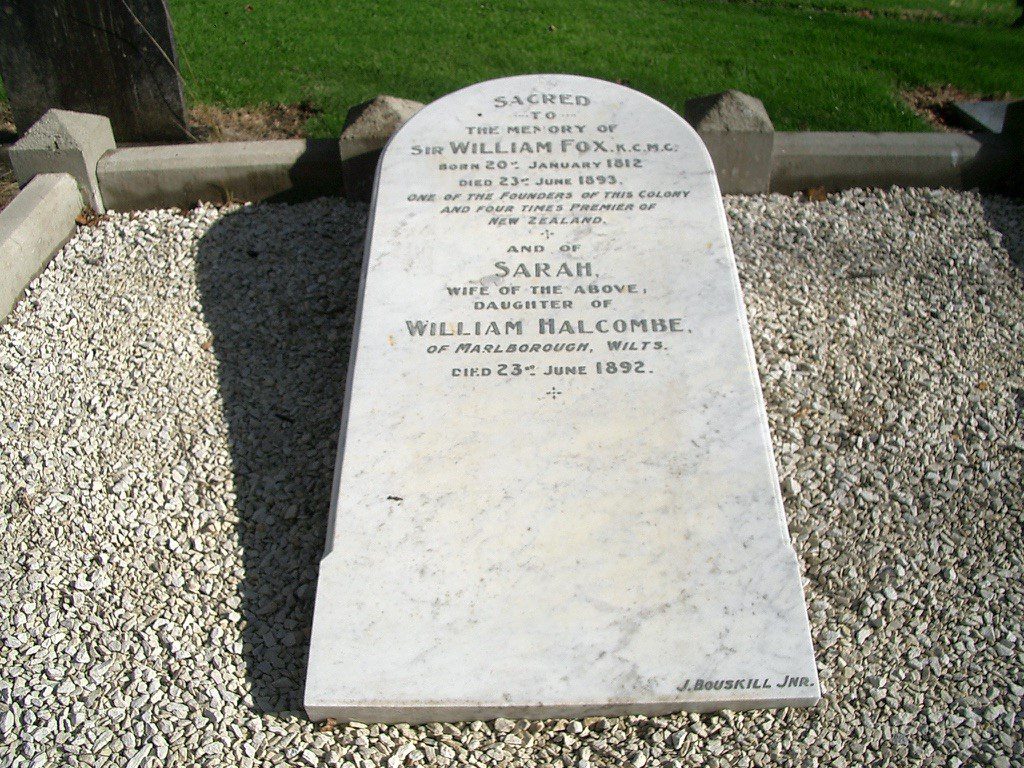 As a Member of the House of Representatives, Fox was premiere on four occasions. He was frequently at odds with Grey, particular over questions of land ownership and right of possession. In later life Fox was an advocate for the temperance movement and a supporter of compulsory state education. Fox was as controversial as his views on Maori land and his opinions on the governing of New Zealand, for which he favoured a federal model, would suggest.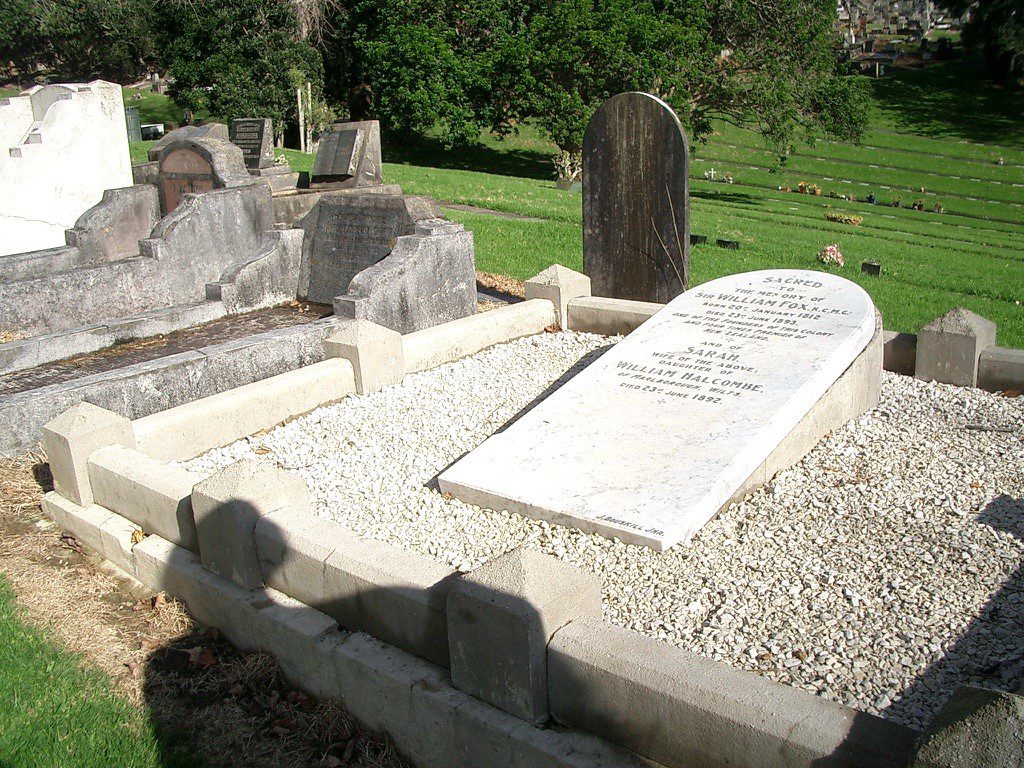 Fox, Sir William
Died 23 June 1893
aged 81 years
Block C Row 7 Plot 2