Co-founder of R. & W. Hellaby Butchers Richard Hellaby was born in Thurvaston, Derbyshire. In 1867 Richard Hellaby followed his older brother William to New Zealand. By 1873 he had saved enough to buy out his employer, F. H. Hammond, and with financial support from Williams, he opened a butcher shop called R. & W. Hellaby on 1 November 1873.
Richard Hellaby developed a reputation as a fair and honourable businessman and farmers from all over the country bypassed the sale yards to send him stock directly. His business grew to offer a wide variety of goods. It also provided a delivery service to both town and country customers. In 1889 Hellaby's expanded into the frozen meat trade when the Frozen Meat and Storage Company went into liquidation.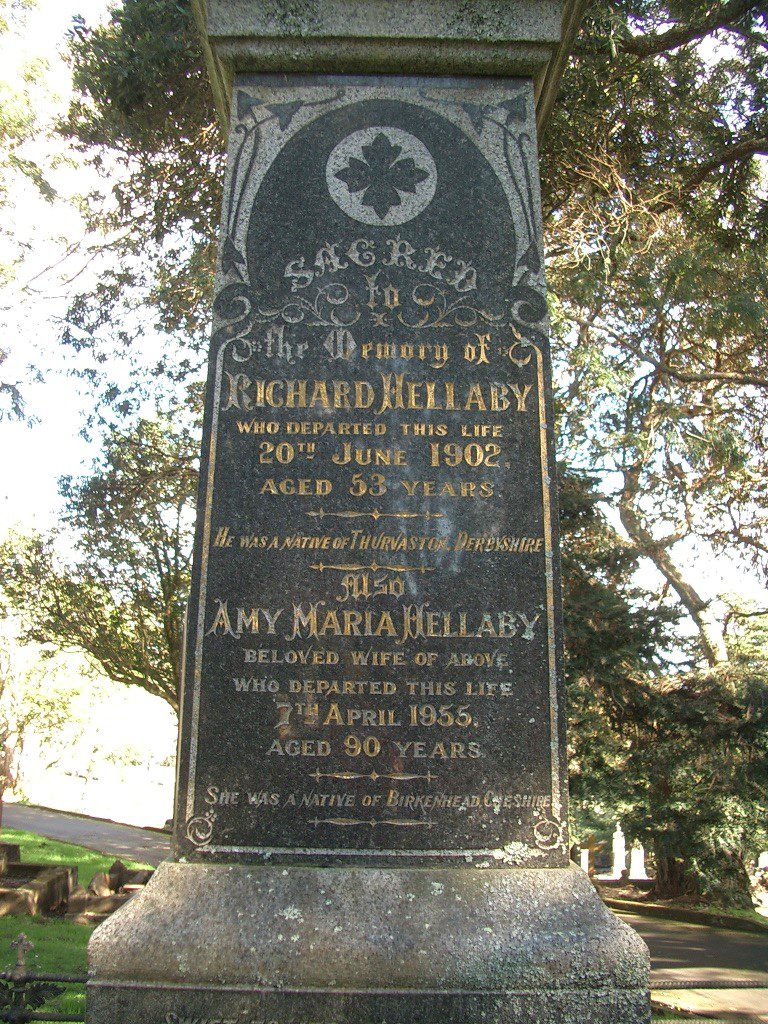 Richard Hellaby purchased a number of the company's assets, sold some and invested in the Northern Roller Milling Company; becoming a director and one of its largest shareholders. However Richard retained the freezing works at Westfield; which he turned into a useful adjunct to the business. By 1898 R. & W. Hellaby it was the largest butchering firm in New Zealand.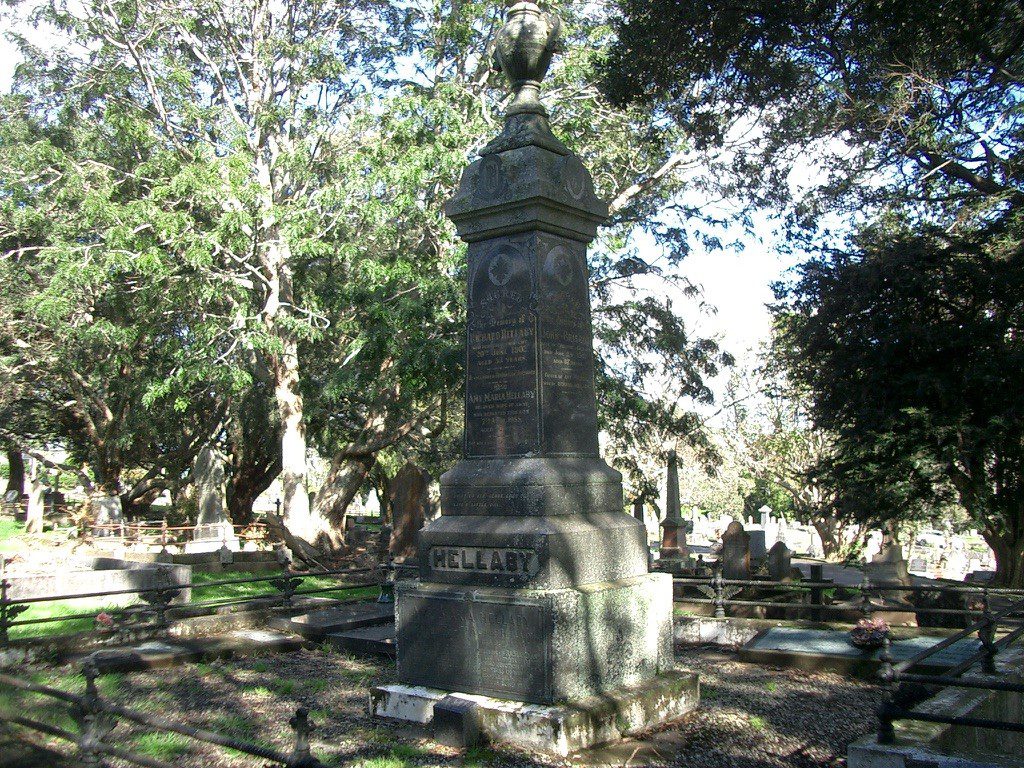 Hellaby, Richard
Died 19 June 1902
aged 55 years
Serial 2392
Block E Row 39 Plot 66