Wilson Whineray was Captain of the All Blacks during a period when the game was fiercely defended as strictly amateur as both a matter of individual pride and as a totemic representation of New Zealand society.
Amateur rugby careers were physically demanding and tended to be necessarily short so Whineray's playing stint from 1957-65 was considered lengthy for the times. He played alongside other greats such as Colin Meads and Kel Tremain, reinforcing the aura that surrounded the All Blacks. The amateur game was taken as symbolic of New Zealand.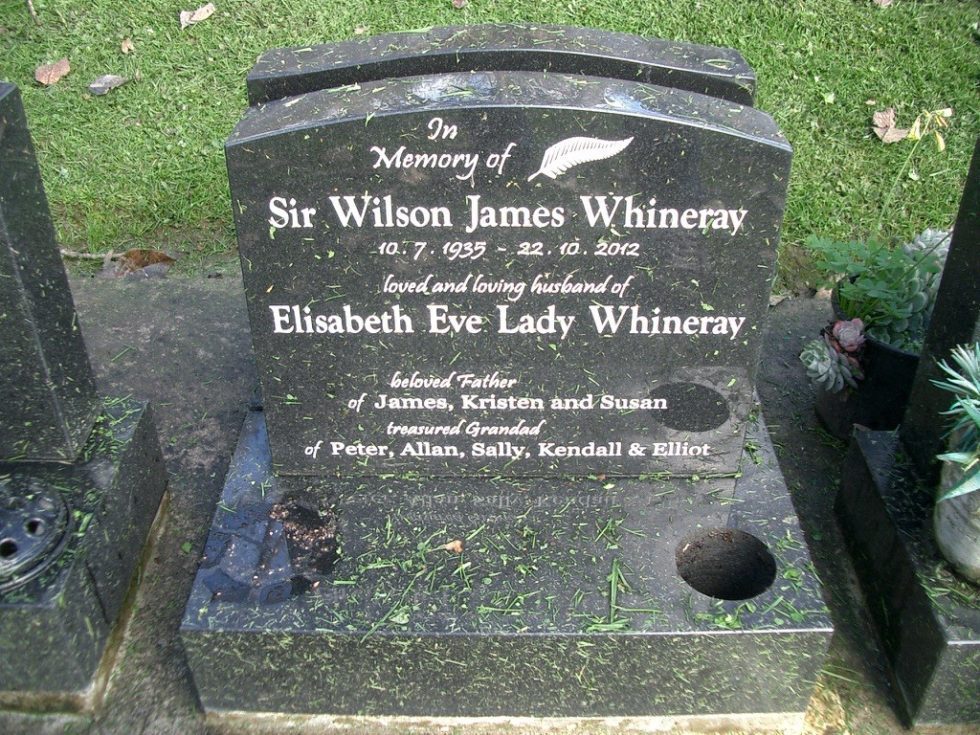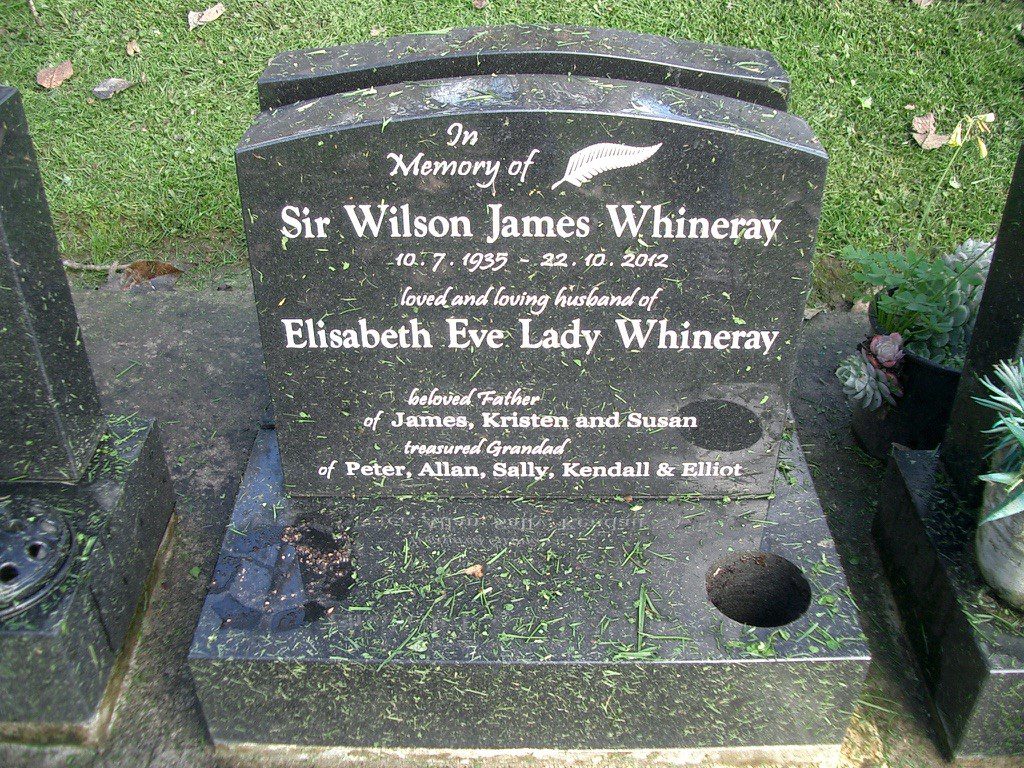 It allowed expression of the rugged independence of the kiwi bloke who persisted in the face of adversity, was individually brilliant without 'skiting' or showing off (a score was never celebrated in the fashion of a soccer goal) yet participated within a team environment that had with positions suited to all physical shapes and abilities. Lawyers and doctors mixed on the field with drainlayers and labourers. Wilson was a prop – the position of muscle and brawn – yet he progressed to a successful business career as both a company manager and director.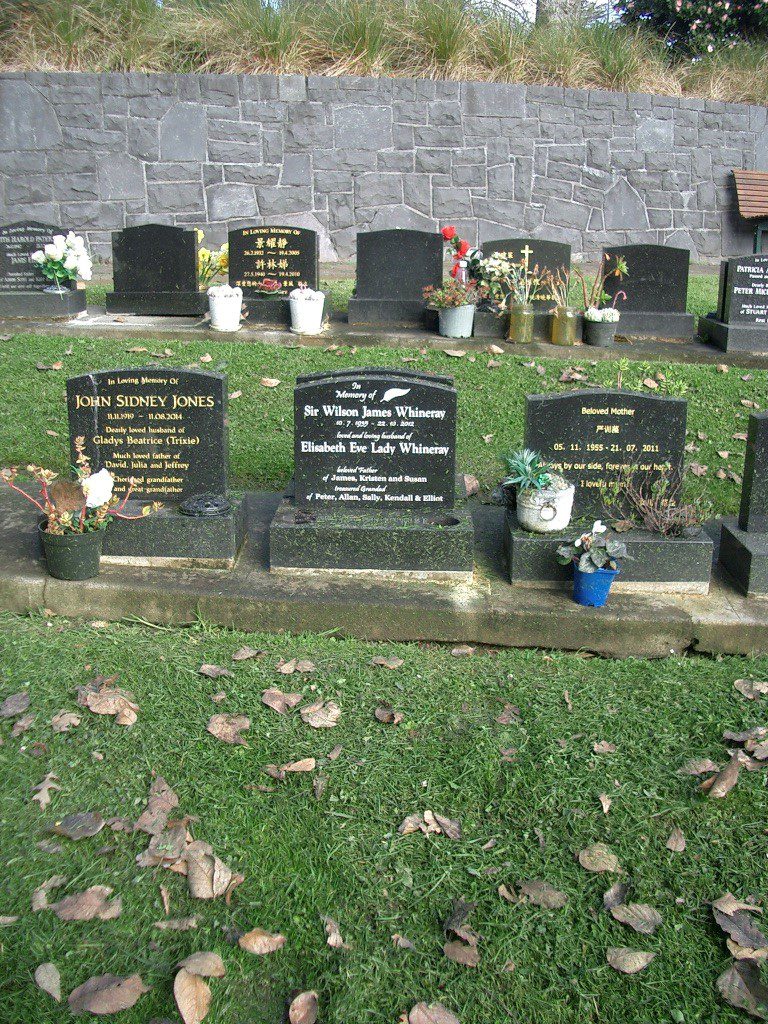 In keeping with the rugby ethos, he served in administrative positions within the game after his playing days were over where his leadership skills and sporting prowess enhanced his mana as a New Zealand hero.
Whineray, (Sir) Wilson James
Died 22 Oct 2012
aged 77 years
Block V Row 10 Plot 51