Robert Stanley Chambers was born in Auckland on 23 August 1953. After an education at King's College, he attended Auckland University from 1971 to 1974, graduating LLB(Hons) in 1975. He was an outstanding student, being awarded Junior and Senior Scholarships in Law, the AG Davis Scholarship and the Sir Alexander Johnston Scholarship.
After a year as clerk to Judges of the Supreme Court (now High Court), Justice Chambers proceeded to Oxford University, having been awarded Commonwealth and New Zealand Law Society Scholarships. At Oxford he was Salvesen Fellow at New College and he was awarded his DPhil in 1978.
On his return to New Zealand he lectured Torts at the Auckland Law School for several years while beginning in practice. He became a barrister sole in 1981 and was appointed Queen's Counsel in 1992. He became a Judge of the High Court in 1999 and a Judge of the Court of Appeal in 2004. Justice Chambers was appointed to the Supreme Court in December 2011.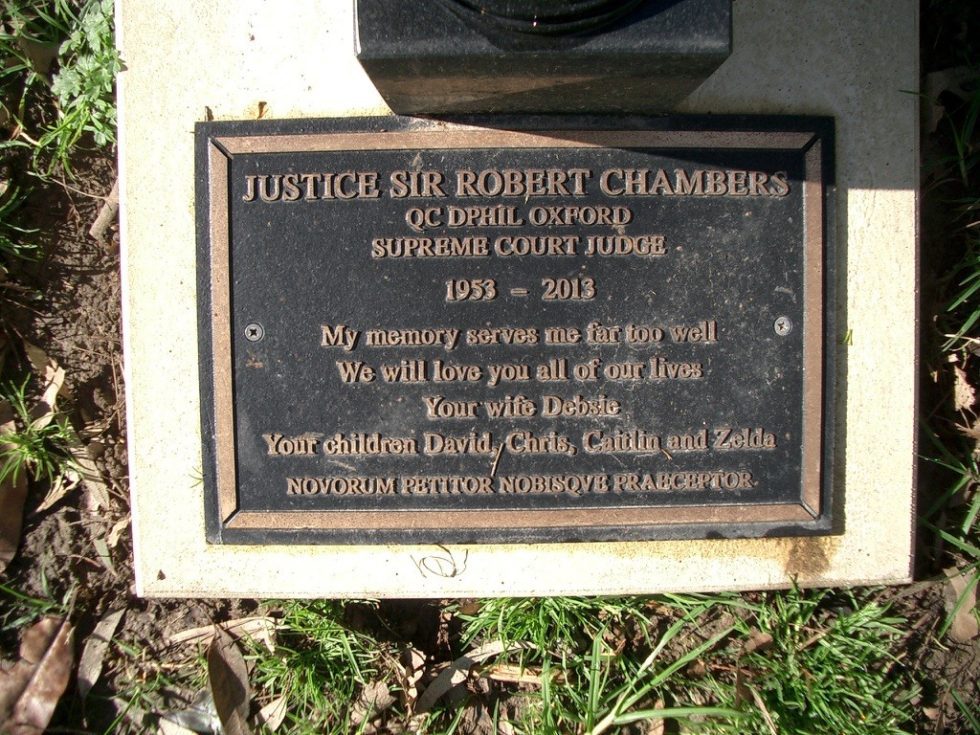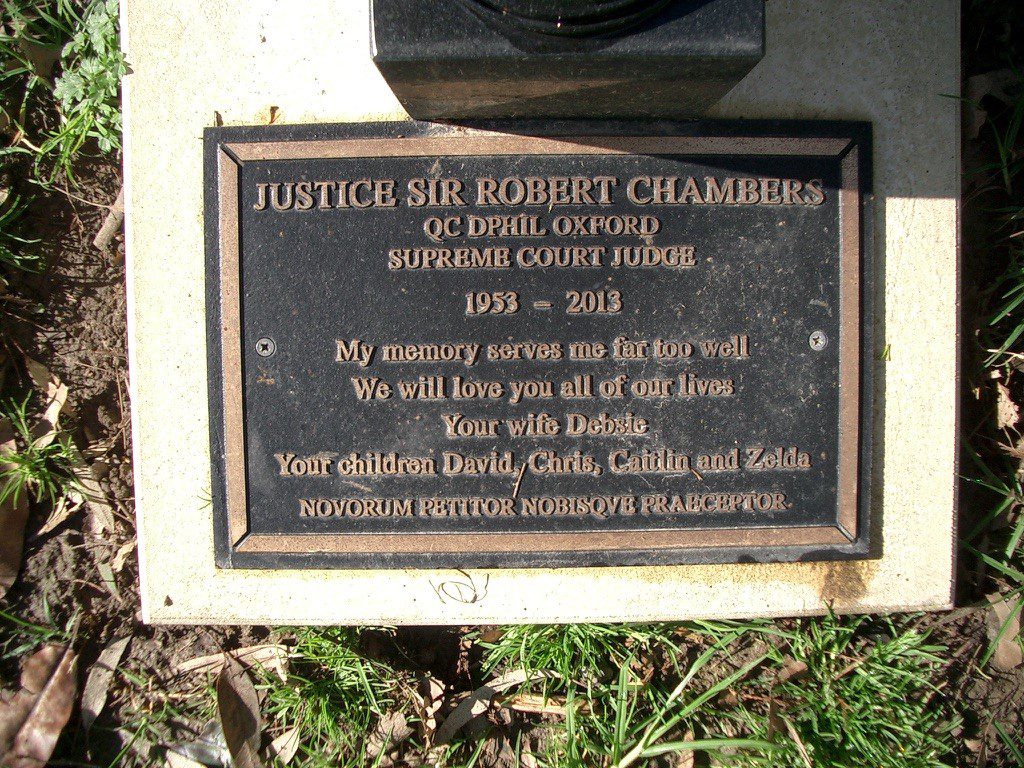 He was described as one of New Zealand's greatest legal brains, with a powerful legal mind. His sudden death was a significant loss to the New Zealand legal community.
Chambers was posthumously made a Knight – something that he had been aware of prior to his death – recognising his services to the judiciary.
Chambers passed away unexpectedly in 2013 and his ashes were interred at Purewa in May 2014. .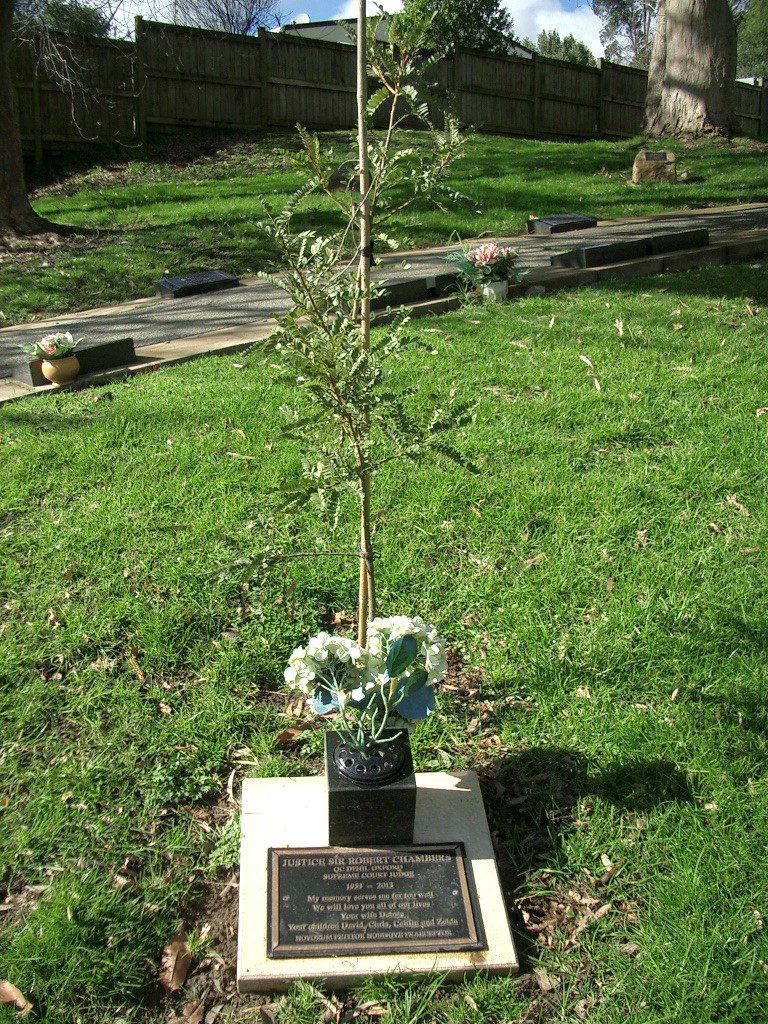 Chambers, Sir Robert Stanley
Died 21 May 2013
aged 59 Years
Serial #49748
Memorial Tree Site- Plot 111