Jessie Alexander was active in mission work amongst Maori in the Bay of Plenty and Waikaremoana. Independent in nature, she remained unmarried and devoted her life to various church related works.
In 1912 Jessie entered the Presbyterian Women's Training Institute in Dunedin and spent the next two years training as a deaconess. At the General Assembly of 1913 she was ordained deaconess. Sister Jessie became respected as a healer, and was listened to with mounting interest. She resigned from Waikaremoana in 1923 because of ill health and returned to Wairoa. Throughout her career the financial stringency of the Maori Mission Committee added to the trials of her missions.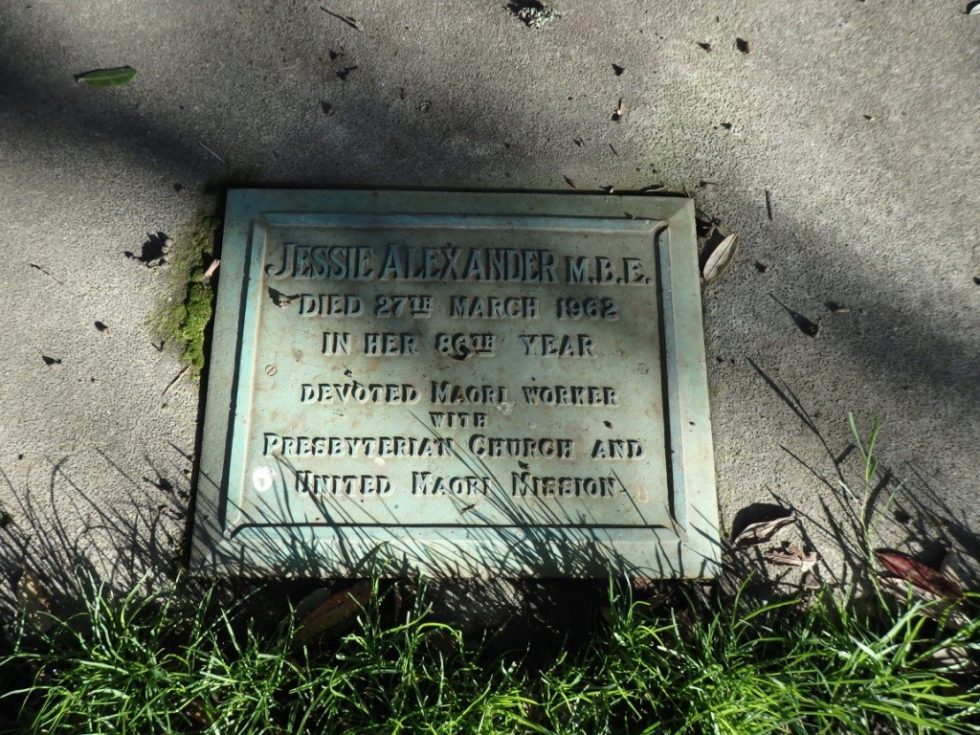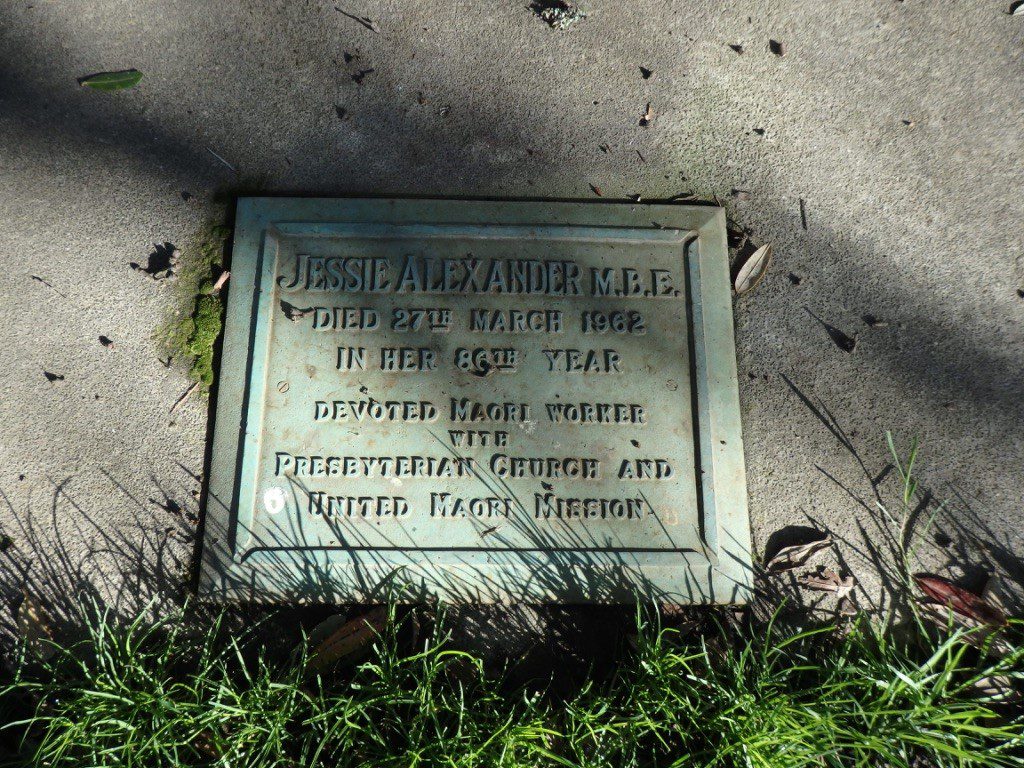 In 1925 she moved on to Taupo, but she fell out with the Maori Mission Committee and was replaced in late 1926. She resigned her final posting at the end of 1934 after doing further relieving work, and retired from the Maori Mission in mid 1936. Jessie Alexander was a strong-minded, independent woman who was warm-hearted and caring. She developed a close rapport and friendship with many Maori and was highly respected for her pioneering work as a missionary.
85 years
Died 27 March 1962
Serial #22401
Block M Row 19 Plot 73
Interred