Maurice Paykel was born in Auckland, 1916. Paykel's father, Albert, established an export business dealing in Kauri gum and animal hides. By 1920, his sons, George and Horace, had set up their own mercantile firm, Paykel Brothers, importing a range of industrial products including oils, thermostats, and conveyor belts. When Maurice completed his high school education in 1932, though he had his heart set on a career farming, he duly entered the firm as an assistant, packaging oils and delivering orders.
In 1934, with salesman and friend, Woolf Fisher, he established Fisher and Paykel. Though he was not as outgoing as his partner, Maurice Paykel was an equally keen salesman. At times, the pair would engage in competitive rivalry to see who could outsell the other. In the firm, Paykel put his energies into the administrative side of the business, ensuring that whatever deals his partner did, the company delivered on.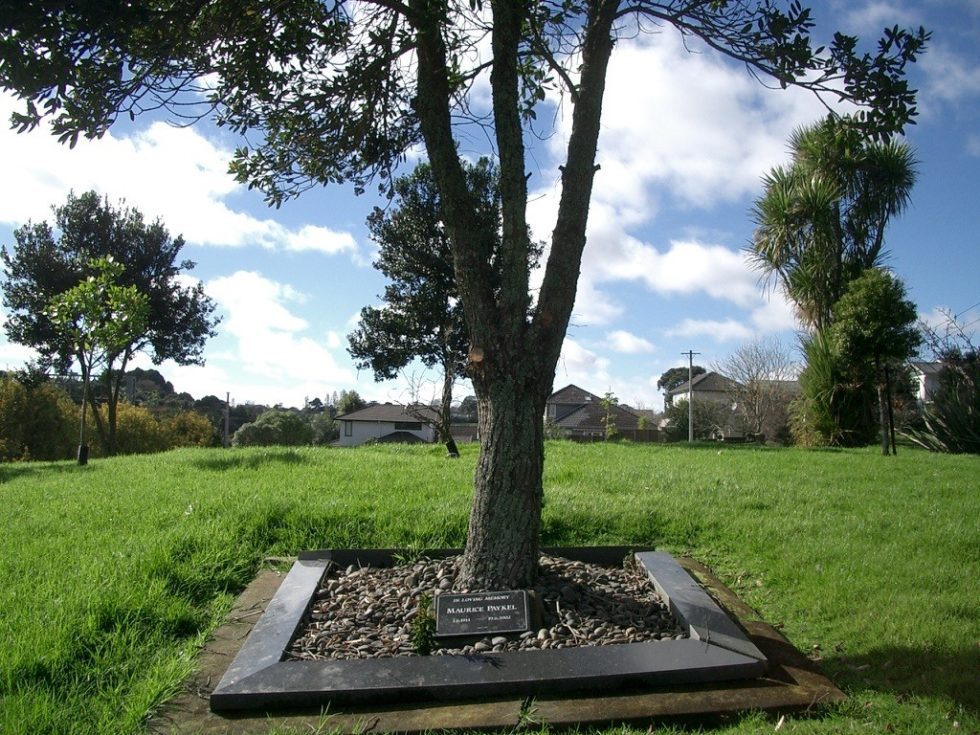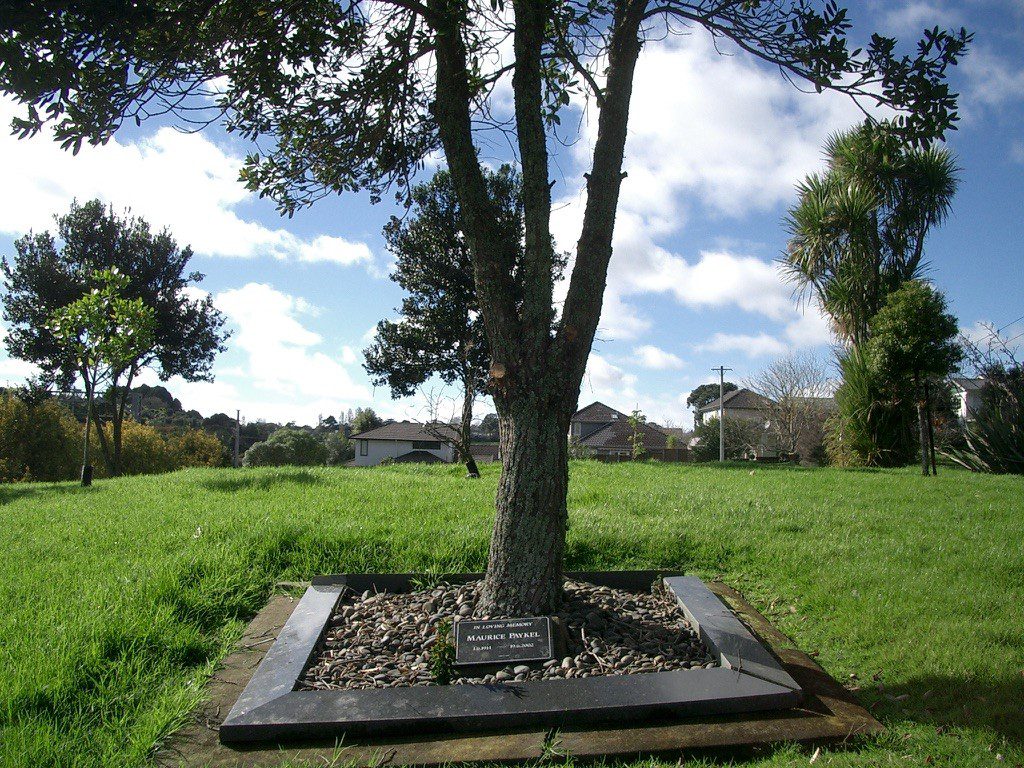 In 1975, after the death of Woolf Fisher, Maurice Paykel assumed the leadership of the firm. He became chairman in 1979 and until his death in 2002 was consistently involved in the leadership and direction of the firm, as it expanded increasingly into overseas markets.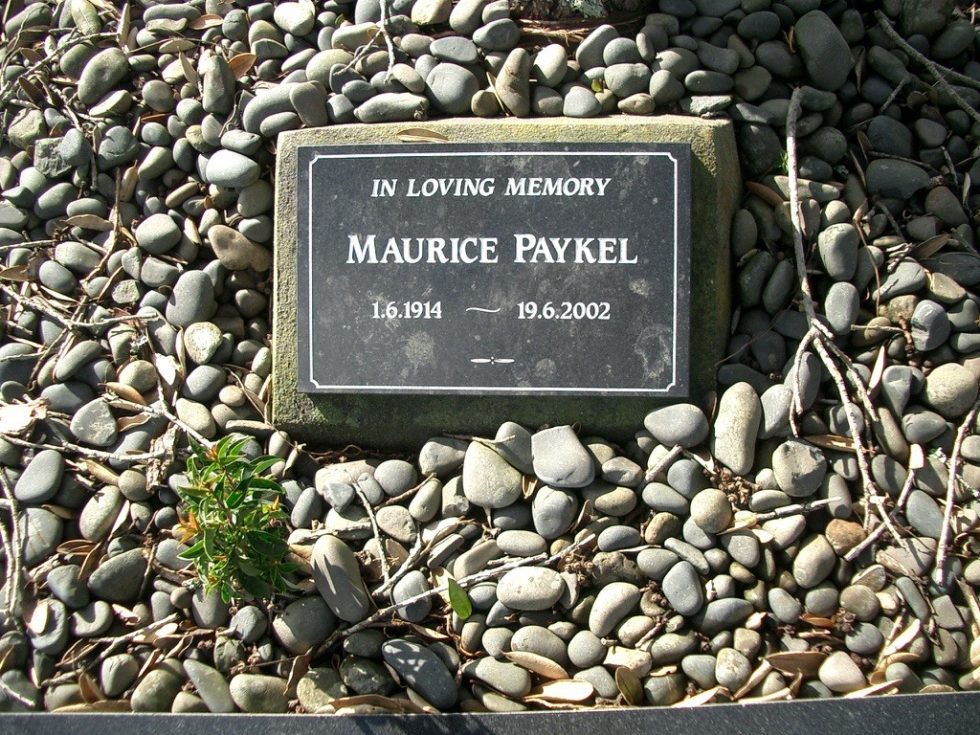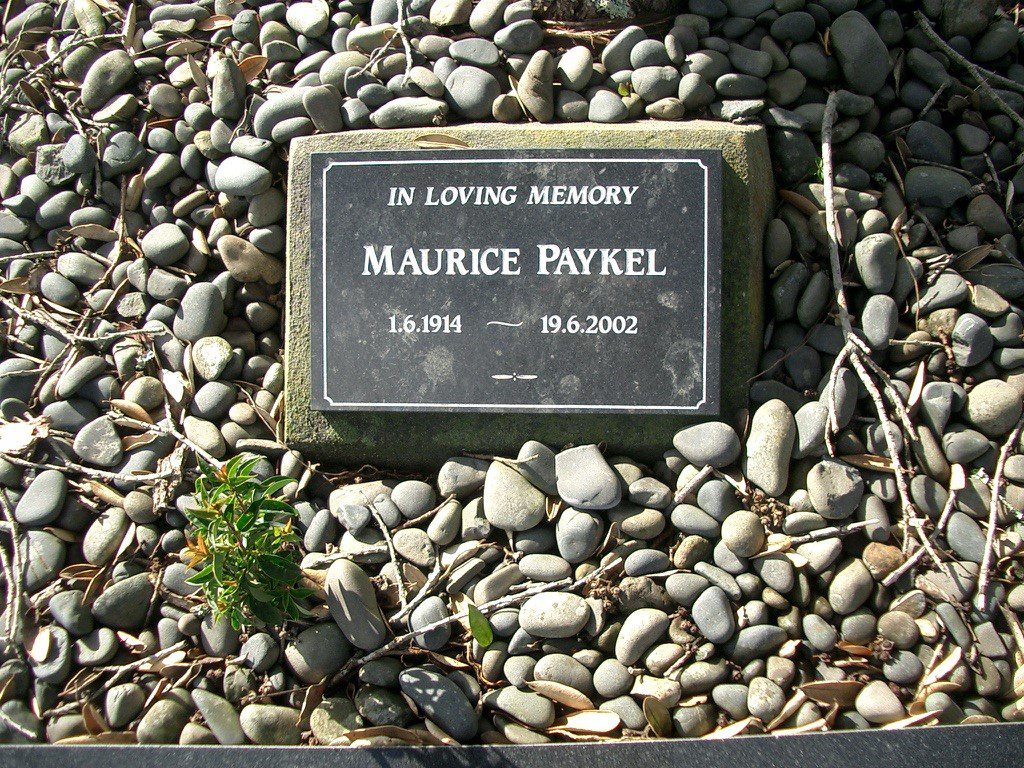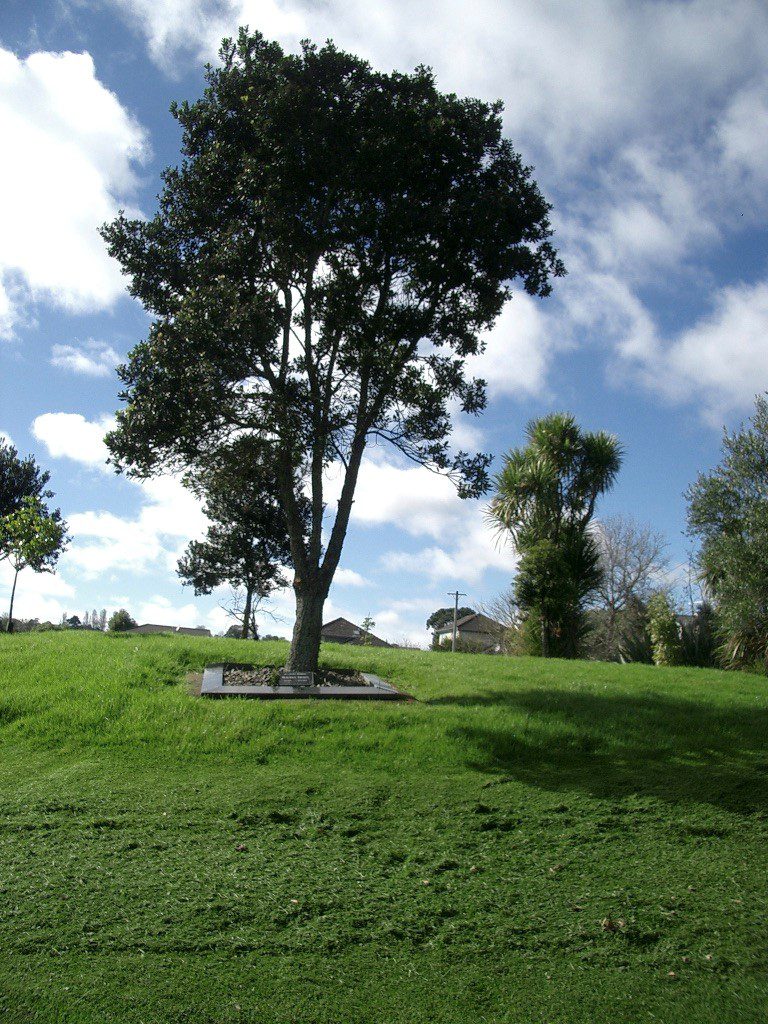 Paykel, Maurice
Died 19 June 2002
aged 88 years
Serial #45776
Memorial Tree Site Plot 17
Ashes Interred